When is the Mount Dora Craft Fair?
The Mount Dora Craft Fair is held annually on the 4th weekend of October. The next events will be held on OCTOBER 22 & 23, 2022 and OCTOBER 28 & 29, 2023
Where is the festival held?
The festival is held on the streets of the historic walking district of downtown Mount Dora, Florida. You can GPS  510 N. Baker St, Mount Dora, FL to get close to the event. Once you see the barricades and tents, you know you have arrived.
No, the event is FREE to attend
What else will there be besides Artist & Crafter booths?
There is live music in Donnelly Park.
Wine tasting and great festival food will be available on both Saturday and Sunday. Beer, wine and cocktails can be purchased at kiosks or local restaurants and carried around the event area.
Local shops will be open during the festival so take some time to explore the sidewalks too!
There is no Kid Zone in 2022.
Well behaved pets are allowed at the event but you are encouraged to leave Fido at home. The streets can get crowded and your dog may become uncomfortable. Some visitors are intimidated by dogs so be considerate of how your dog might be perceived by others. We want everyone to have a good experience at the event.
Is the event HC accessible?
Yes. The event is held on the streets of downtown Mount Dora, FL.  HC parking is available behind City Hall at 510 N.Baker St.  Spaces are limited. TIP: Your chances are better on Sundays or late in the day. You can try finding a spot around noon but don't make me tell you "I warned you." The festival is heavily attended during mid afternoon.
Do you have wheelchair/stroller rentals?
No, rentals are not available at the event.
Yes there will be ATM's set up in various locations inside of the event. Many exhibitors accept credit cards but with limited internet availability, having cash on hand is a good idea.
Public parking can be found across the street from 1st Methodist Church at 439 E 5th Ave, Mt Dora, FL 32757.  The lot is small so look around for residents parking cars in their yards. They typically charge around $10 per car and its worth it to get closer to the event.
Tour Buses have a dedicated route to drop off/pick up guests and a remote lot to stage and wait. The lot is close enough to the Mount Dora Plaza shuttle location if the driver is interested in attending the event. Click HERE to get the bus route map.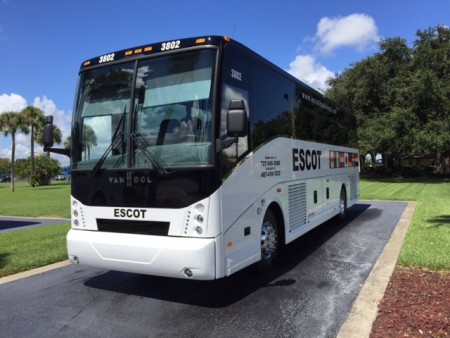 Shuttles will run from 9:00am to 5:30pm Saturday and Sunday from the vacant lot located at 900 Lincoln Ave (Corner of Lincoln and Highland) Mt Dora, FL 32757.  Parking will be $10 per car collected by Kiwanis.
Mount Dora Christian Academy at 301 W. 13th Ave Mt Dora, FL 32757.  Parking will also be $10 per car collected by MDCA. Proceeds go to various school programs.
There are NO SHUTTLES running from Mount Dora High School.