Volunteer Exchange for SPACE at the Festival
If you have a Not For Profit, Charity group or School organization looking for ways to raise money or bring awareness to your cause at one of our events, there is a way to have a space without paying the booth fee.
To participate at no cost, you need to provide a minimum of 4 volunteers to help with one or more of the following shifts: Friday set up 3PM-dark, Sat 6-9AM; 4-6PM or Sun 6AM-9AM; 4-6PM. Tasks may include monitoring parking lots, directing traffic and or helping exhibitors unload/load to get them out of the event area faster. At least one person needs to attend the mandatory pre-event volunteer meeting.
Volunteer for Student or COMMUNITY HOURS
Some students are required to complete community service hours as part of a class requirement in order to graduate high school or become a member of certain organizations, such as the National Honor Society.
Community service hours can also be logged here if they are ordered by a judge as community restitution.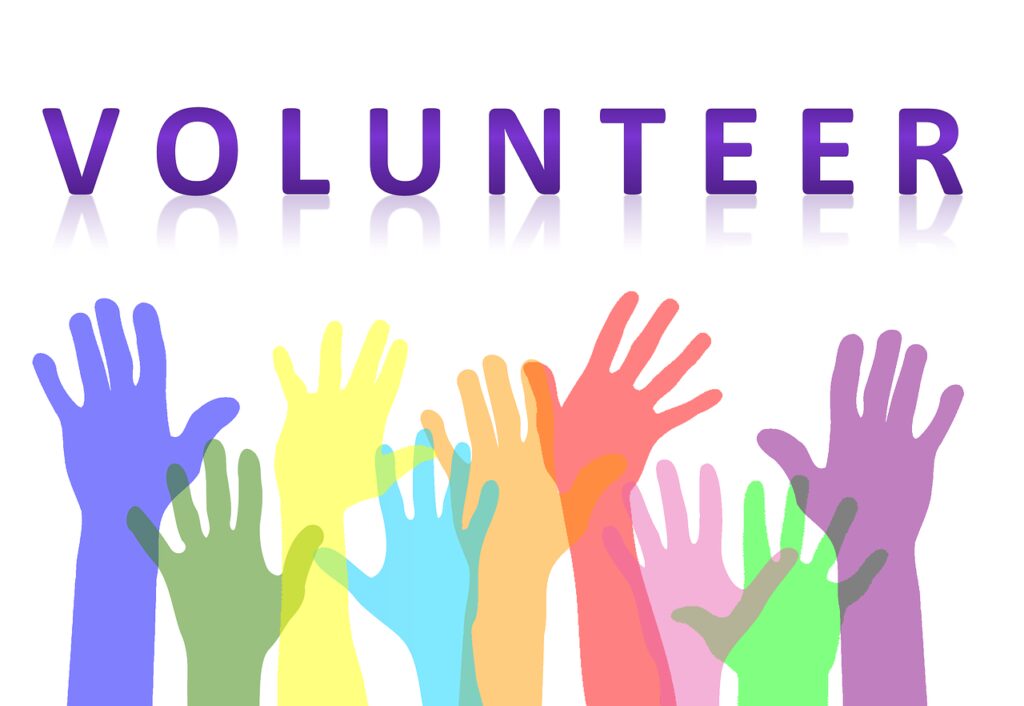 According to Psychology Today, the benefits of socializing through volunteering include better brain function and lower risk for depression and anxiety. You may also improve your immune system.
Volunteers do a range of tasks from helping with set up Friday afternoon, vendor load in Sat 6-9AM or Sun 6AM-9AM & anytime during the event. Tasks may include monitoring parking lots, directing traffic, manning the INFO booth, booth sitting and other light tasks. 
Volunteers get event T shirts, get lunch from local restaurants during the event & are treated to a THANK YOU party after the event.